Self Help & Management Guru (Gangsta Motivator)
L. Vaughan Spencer is the hilarious award-winning
alter ego of Neil Mullarkey.

"A superb pastiche - Borat meets The Office" - The Sunday Times

L-Vo, as he likes to be known in a J-Lo kinda way, first arrived in a show called "Men Are From Mars, Neil Is From Surrey", in which Neil played L-Vo - aka The Gangsta Motivator because of his brilliant motivational raps, as well as to honour some unfortunate people who had been to L-Vo's Succeeder Workshops. But audiences wanted to believe in L-Vo, so the other characters disappeared and the show became "Don't Be Needy Be Succeedy".



This show won the Fringe Report Award for the
Best Satire at the Edinburgh Festival.



L. Vaughan Spencer has toured theatres across the UK and Ireland, as well as appearing before British, American and international conference audiences across the Northern Hemisphere.



• Review from the London Evening Standard •



"Neil Mullarkey is one of the most respected, gifted performers on the circuit. His character, L. Vaughan Spencer, has considerable mileage; full of quasi-fascistic psychobabble, he delivers some brilliantly breathless raps. Spencer does for motivational tree-hugging what Al Murray's Pub Landlord does for tin-pot barmen, twisting language until the laughs cascade. If Spencer is at one with his hair, Mullarkey is certainly at one with his craft. Eerily life-enhancing comedy."



L. Vaughan Spencer has gone from being a stage sensation to being a phenomenon in Britain's corporate world.



Presenting himself as "Management Guru & Gangsta Motivator" L-Vo appears at conferences, dinners, training sessions and team building workshops. His words have special resonance for anyone who has ever encountered management training, personal development or someone who's too big for their boots. "He will inspire, motivate, entertain and, most of all, make you laugh."



• Review from The Sunday Telegraph •



"My favourite live business spoof of the year. L Vaughan Spencer is the perfect antidote to the endless bogus management consultants and coaches who ply the corporate circuit."



• Review from Sales Interaction •



"Our business has the opportunity to work with a large number of well known organisations across a wide range of industries including retail, healthcare, financial services and professional services.



Whilst working with these companies I have had the chance to witness (and book) a large number of conference and after dinner speakers many of whom are very funny and entertaining.



L Vaughan Spencer (aka Neil Mullarkey) is not just entertaining and funny. He has a unique gift of being able to capture an audience's total attention whilst simultaneously being entertaining, thought provoking, irreverent, outrageous, creative and also little bizarre – he does this at the same time as being very very funny.



His ability to weave an organisations messages, challenges and "hot topics" into his performance is both slick and professional.



L Vaughan Spencer doesn't bake cakes – but if he did Mr. Kipling would be would be in trouble for he is an exceedingly good entertainer."



More information about L-Vo's work with business people at www.Succeedy.com



And Now, L-Vo's definitive self-help book


Click for more about the book

Videos you will want to watch...

The L Vo Story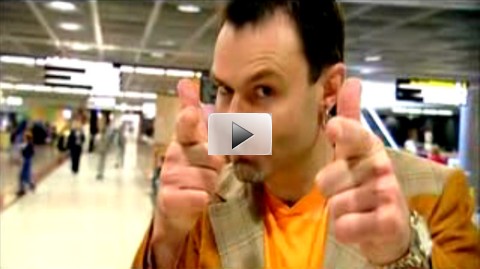 Say YES to Success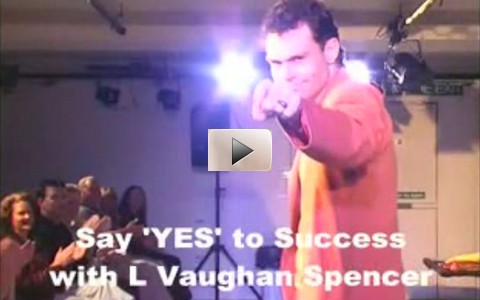 Immerse yourself in L-Vo's world
Visit his very personal website
www.TheSucceeder.com



L-Vo's Succeeders' Song
by "The Succeeders"


Click here to Download Free MP3 Version